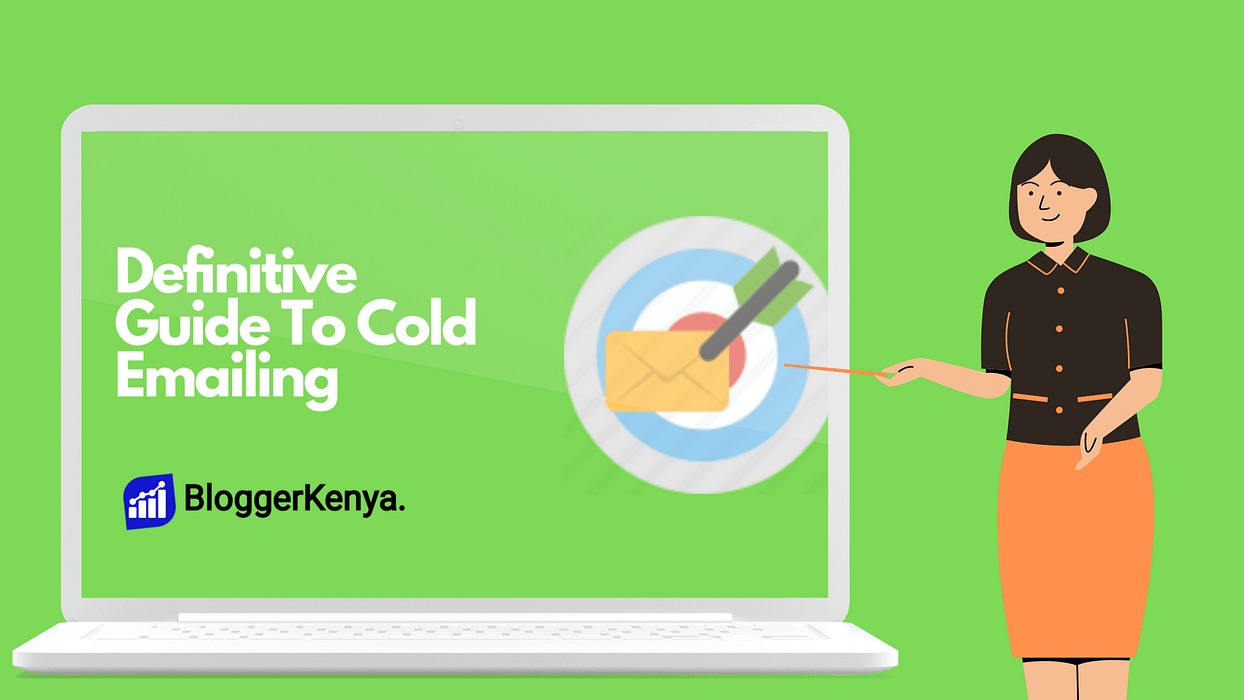 This is the simplest guide on how to send bulk emails as a beginner.
In this fresh guide, you will learn:
What are bulk emails?
How to launch a successful bulk email campaign as a beginner.
How to send an email that's actually gonna get opened.
And the cost of sending mass emails.
In short, if you are searching for the most definitive guide to successful mass emailing, this guide is for you.
Right off the bat, let's get started.
What is Bulk Email?
A bulk email simply refers to sending the same type of message to multiple recipients in a click of a button.
You can send mass emails to;
Improve brand affinity.
Send bulk cold emails.
Promote your business's products.
Develop relationships with individuals in your niche.
Take mass emailing this way:
You have just started an online business to sell products. And you have a list of 500 prospects. Emailing these people one person after the other can be very time-consuming. Therefore, instead of sending one email after the other to the 500 recipients, you can just send an email at a go.
That way you would have saved more time sending each person an email at a time.
Here are four well-known types of bulk emailing.
Newsletter – here you send notifications to your email subscribers when you launch a new product, new information, or publish a new piece on your blog.
Promotional emails – you send the emails to inform your customers of new products, deals, offers to improve brand awareness. Unlike newsletters, P.E is purposely promotional.
Acquisitional emails – you send them to attract new customers or to prospects who are yet to convert.
Retention emails – you send these emails to existing customers to build your brand's loyalty, increase customer engagement and satisfaction. That way you encourage them to keep on buying from you.
Bulk cold emails – refers to sending emails to your targeted prospects pitching your product or services to people who are not currently looking to buy such products but are more likely to buy your product or service.
How to Send Bulk Emails
If you own an online business, bulk emailing is essential in promoting your business's products and building a relationship with your customers.
In fact, one study shows that email marketing has a return on investment (ROI) of $44 for every $1 spent. That's the highest ROI in any form of digital marketing.
That being said, email marketing is undoubtedly the best way to promote your business products.
The question is, how do you send bulk emails that get opened, read, and replied to? Follow these steps.
1. Create an Email List of Your Targeted Prospects
To send bulk emails you need to create an email list of your recipients. Your list includes emails of your most appropriate prospects.
Firstly, you need to collect emails from your targeted individuals. You simply referred to leads.
Your leads will differ across all industries. For example, if you own a blog, you would want to turn your visitors into leads. You can use lead generation tools like the exit-intent popup, content upgrades, or newsletter signup forms. On the other hand, if you are looking forward to sending bulk cold emails,, you need to search for people you want to send out.
For example, say you just launched a new financial management software. Your targeted prospects are financial institutions. So you'll need to pitch your product to maybe the CEOs or the product managers of the targeted businesses.
You can find their emails via LinkedIn or using one of the email finder's tools like Hunter.io.
Once you have collected the emails, it's time to create a list of the people you want to contact. You can create your email list in a spreadsheet and upload it as a CSV file to your email service provider.
I'd advise you to include the recipe recipient's name, their company if possible. That's important for personalization if you want high open rates for your bulk email campaign.
2. Choose the Perfect Tool to Use To Send Bulk Emails
Choosing the right tool to send bulk emails can be confusing for beginners. That's because you may end up using the wrong instrument during your mass emailing.
For example, if you send a bulk email pitching your financial software to your business prospects, you shouldn't use an email marketing tool like MailChimp and Constant Contact.
Since they are designed to send emails to people who have accepted to receive promotional emails or newsletters from you, what happens is that most of your emails will end up landing in their spam folders or the promotional tabs.
In short, using the inbound email marketing tools won't work.
So what should you do if you are sending outreach emails in bulk?
That's where the email outreach tools come in handy. Tools like SendPulse, Hunter, and WoodPecker would be appropriate.
So before choosing the tool for your bulk email campaign, begin by knowing your marketing objectives and the type of recipients you are sending your email to.
If your business goal is to generate traffic to your website and boost sales, collecting an email list of subscribers, then sending your bulk email using an email marketing tool would be the right choice.
Otherwise, if you send outreach emails like cold emails,, you would opt for email outreach tools.
3.Compose Your Email
Now, this's the most critical part of your bulk email campaign. To send bulk emails you need to create a very personalized email. Otherwise, nobody is going to open or take action after reading your email.
Therefore, what should you do to avoid being ignored?
Well, begin right from your subject line. A great subject line is what attracts your audience and convinces them to open your emails.
When you open your Gmail account, what you see first from emails sent to you is the subject line.
This means a poorly crafted subject line can quickly put off your recipients. And your email can end up forever getting ignored or quickly sent to spam.
The second thing that you need to work on to get your emails opened is your email intro. An awful introductory formula on your email copy can quickly get you ignored.
So the best thing is putting your recipient first. Show them that it concerns them.
Next, tell them the reason for sending the email. Just make sure that the body of your email is ultra-specific because nobody is going to read your lengthy emails.
Done? It's time to tell them to take action. Maybe, to respond to your email or click on your link. You should summarize all this in your last sentence.
4.Schedule Your Bulk Email Campaign for the Right Time
Now that you have created your email, optimized it for conversion, it's time to schedule it for the right time of delivery.
You want your email to get more opens, clicks, and even replies. Choosing the strategic time for your email to land in your recipient's inbox is essential. Wrong timing can make your email get lost in your recipient's cluttered inbox.
Remember, your readers are bombarded with a plethora of emails each day,, and just a few tend to check their inbox several times a day.
Typically, proper email scheduling is all about better timing. That time of the day when your email is at the top of your recipient's inbox when they check for their emails.
In general, most bulk emails tend to perform better on specific days, such as on Tuesday and Thursday in the morning. That's the time when most people get to work at around 10 a.m.
Though this does not guarantee the best time to send bulk emails I would instead advise your different days and times of the day and go for the days that seem to perform well.
Whatever tool that you are using to send your bulk emails,, I'm pretty sure it has the schedule feature. Be it an email marketing tool or an email outreach tool.
5. Track, A/B Test, and Automate Your Bulk Email Campaigns
After all, you want to see that your marketing efforts bear fruits. Collecting data from your bulk email marketing will maximize your performance.
These are the metrics that you should give a close look at.
The open rates, click rate, unsubscribe rate, and the number of replies if at all you expected responses from your recipients.
When you have this data in your hands, you can A/B test your bulk email campaign for higher conversion rate optimization.
That way, you learn how to create an email campaign that pretty much well resonates with your audience and create a bulk email campaign strategy that works.
Finally, you would want to automate everything and save time. For example, you can decide to send an automated follow-up for unopened emails after maybe a week or so for cold emails and after three days for newsletter emails.
How Much Does it Cost to Send Bulk Emails?
How much it should cost to send mass emails will depend on your business goals, budget, and the bulk email service providers you choose.
For the smallest business, they opt for Gmail as their bulk email service. Nevertheless, Gmail has limited features and it looks unprofessional to send your newsletter or any kind of bulk emails from a Gmail account.
Now let's talk about the cost of sending bulk emails. So, I compared the five most popular bulk email providers: MailChimp, ConvertKit, Constant Contact, GetResponse, and SendinBlue.
On average, these email-marketing tools will cost you $0 – $50 to send 50000 emails per month. That's the same as sending a bulk email of 10000 emails five times a month. Not bad. And to most small online businesses, it's quite a clean deal.
Can You Send Bulk Emails For Free?
Is it possible to send mass emails free of charge? Yes. However, free means tons of limitations. Nobody on earth will offer you a free service to send a vast number of bulk emails, say over 10000 emails a day.
Some free email service providers like Gmail offer bulk email services but will limit you to 500 emails per day. Furthermore, Gmail does not have a CRM. This will make it super hard to track the success of your bulk email campaign.
Apart from Gmail, other bulk email service providers like SendPulse also allow you to send bulk emails for free. But also limits you to 15000 emails per month for an email list of 500 subscribers. Although you'll at least access some of the email marketing metrics like open rate, click rate, and unsubscribe rate.
Concluding on How to Send Bulk Emails
Creating a successful bulk email campaign requires effort, strategy, and regularly testing what works.
That's from creating a quality email list to choosing the right bulk email software to compose a perfect email that your users are likely to open, read and take action.
Though there is no perfect formula for a successful bulk email campaign, it's all about considering what works excellent for your business. Be it a newsletter or an outreach bulk email.
Well, did I miss anything in this guide on how to send bulk emails? Please let me know right in the comment section below.