Searching for a side hustle that will earn you a handsome income?
Cash Chat APP is an amazing platform that earns you good money without compromising your daily activities.
In fact with Cash Chat only, I have managed to make over Ksh 114000 within 2 and ½ months.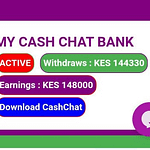 Sounds impressive, right?
So in this article, I'm going to show you what is Cash Chat, how it works and how to use this awesome app to make money online.
Ready, let's get started.
What Is CashChat APP?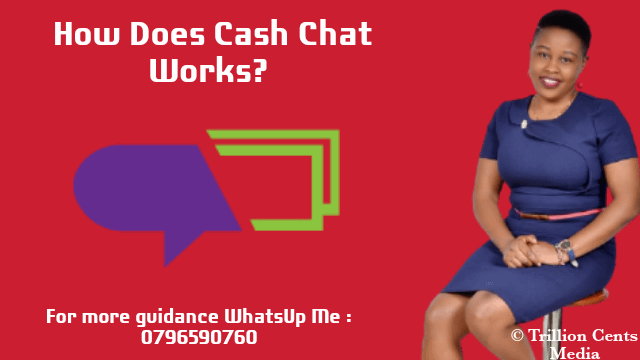 Cash Chat is an application developed by the Bold Cashers and Pesamoni limited to extend the BoldCashers financial services.
The Cash Chat APP has similar features as those of whatsup.
With this application, you do the following.
You can make money transfers at a minimal fee.
You can pay utility bills at a discounted fee.
Recharge your airtime.
You can save money and earn a 10% interest at the end of each financial year.
You can send videos, photos, text messages to your friends just like WhatsApp.
Cash Chat has a platform that enables you to make money using the 4 best methods which am going to cover in the next step.
Is CashChat Pesamoni APP Legit?
Cash Chat is a legit company registered under Pesamoni limited and BoldCashers in Uganda.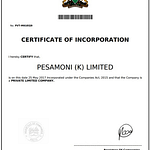 It's also an authorized company in Kenya.
This means just like any other legit and authorized company, CashChat pays taxes to the Government of Kenya.
The BoldCashers/Cash Chat offices in Kenya are located at View Park Towers, 6th Floor along Utalii Lane in Nairobi. If case you want to give them a visit that's where you can find them.
With this information, you can be sure that you aren't dealing with a bunch of conmen or scammers.
How Cash Chat Works?
This is how the Cash Chat APP works;
You have to pay a one-time subscription fee of Ksh 1550 to be their active member.
When activated you can download the app from the google play store and start making money online using these 4 best methods.
1.Make Money As An Agent
Cash Chat has an advertising platform. Usually, when you join the platform you also can become their agent and help them get the companies who want to advertise with them.
If you convince a company to advertise with Cash Chat you earn a commission of 20% when the client agrees to advertise with Cash Chat.
That's pretty much like, when a client you've brought pays $1300 to advertise with Cash Chat, you are compensated as follows.
20/100 × 1300 = $26.( Ksh 2600)
This service is fully supported in every country now.
2 . Make Money With Cash Chat APP Through Posting Ads
This stands to be another interesting method to earn from Cash Chat APP.
As an active member, you can advertise on the CashChat APP status and earn money.
For each status viewed, you'll be making Ksh 10. That's great since if you can receive over 200 views a day you'll be making Ksh 2000.
Isn't this awesome?
Now let's say you are just starting and you work hard to get 20 views a day. Over the week you would have received 140 views.
In total, the money that you would have made on that week will be equal to
140 × 10 = 1400/=
Just with fewer hustles and bustles.
3. Earn As An Affiliate.
Affiliate marketing is where you refer individuals to a company to use or buy the involved company's products for a commission.
Cash Chat has an affiliate program whereas the active member you are compensated for bringing more users to join CashChat APP.
It's also my favorite way that I use to generate income since their compensation plan is very lucrative.
This is how the Cash Chat affiliate program works.
When you refer your friend let's call her Jane, she needs to pay a one-time subscription fee of Ksh 1550. From Jane, you'll earn a commission of Ksh 1000. What's more amazing she also gets Ksh 200 refunded back to her Wallet.
Then if Jane refers her friends to the program, you earn an indirect bonus of Ksh 150 which goes on to infinity.
That's cool indeed.
4. The Cash Chat Spin Wheel.
If you've not made any money within the week and your account wallet is as empty as an old abandoned house, don't worry.
Cash Chat understands that this situation can happen. So they allow you to make money for free as their active member.
And this is by the CashChat spinning wheel.
Well, how does the Cash Chat spin works?
The spin appears in your account each week. Mostly on Mondays on Sundays and Thursdays.
When it's your lucky day you can spin and win Ksh 450 for free and if it wasn't your lucky day you earn Ksh 10.
So it's just a spin and ta-dah! You make between 10 – 450 Ksh.
How to Join Cash Chat APP & Start Making Money Immediately
Ready to join Cash Chat and begin building your online hustle? Follow these steps to get started.
Use this exclusive link to join Cash Chat now. You'll get Ksh 200 refund and also earn a bonus from me of Ksh 400.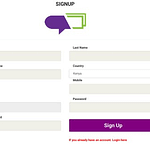 Then check if the Cash Chat Sponsor's ID is 200403628. Enter your account details. That is your email country and your name.
Once done click on the signup button.
After that go back to pay the activation fee. Head over to the Mpesa menu and pay through Paybill.
Enter Paybill Number as 4040043.
And the account number as BC.
When you've finished copy the Mpesa transactional code.
Login to your Cash Chat account and then paste the code to activate your account as shown.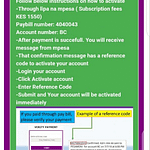 If you faced any issue you can WhatsApp or even call me using this number 0796590760 and I'll help you get started. Or else you can just click on the floating whatsup chat button and I will help you get through.
What's Next After Join Cash Chat?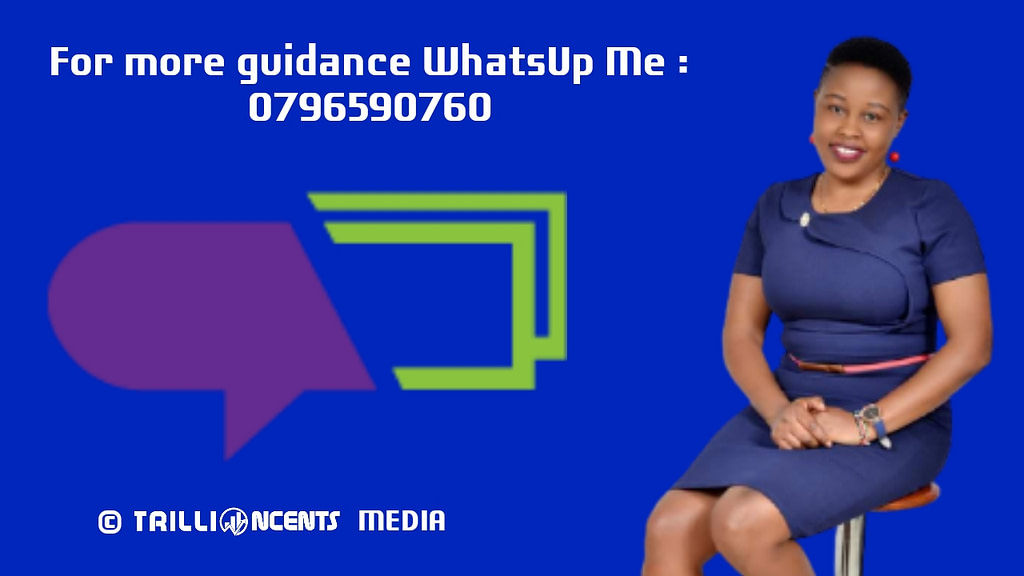 Once you've joined I give secrets on how to make money as a new Cash Chat agent. I will guide you, step-by-step so that you aren't like others who join the program and end up quitting because they lacked a good mentor to guide them until they begin growing their income.
I will be revealing to you the secrets that I used to grow my income from zero to over Ksh 140000 in just 2 and ½ months.
You might not make that huge amount but it's logic when I tell that you can possibly make over Ksh 10,000 in 2 weeks.
Can this amount help you somewhere? Can it help you pay your bills?
Great! Waste not even a second. Let me know how I help you get started.
Remember, I only share this secret with trainees only. If you want to be part of the program and get more practical tips, WhatsApp me via 0796590760.
Concluding
Just with Ksh 1550, you can change your life entirely.
I was like you one day. Being too afraid that I would get scammed and also hated the referral programs. I didn't want to be hopelessly inboxing people on Facebook and convince them to join the program like most mentors will tell you to do.
Until I learned a better strategy to give my Cash Chat earnings a boost. Do you want to know the secrets I used? Send me a message on WhatsApp. Just use the floating chat button and I will add you to my trainee's list.
Now my question is, what's holding you back not to join Cash Chat? Are you afraid of being scammed or you fear referral programs?
Please drop your views right in the comments section below.